How VOPlanet Works
It's simple and free to find and hire professional millennial voice talent

Post Your Job
Fill out a quick form and your voice over job is instantly sent to our professional millennial voice actors. It's always completely free to post a job and you can start receiving auditions right away.

Listen To Voices
Auditions are submitted to your personal dashboard. We only have vetted, professional voice talent - no beginners here - so you'll only get quality voice overs. It's easy to shortlist your favorites from any device.

Hire Talent Direct
Choose the voice you like and send a message to connect directly with the voice actor and pay direct. No hidden fees or commissions. Just a direct connection to the perfect millennial voice for your project.
VOPlanet's Featured Millennial Voice Over Actors
Work direct with the best millennial voice talent in the industry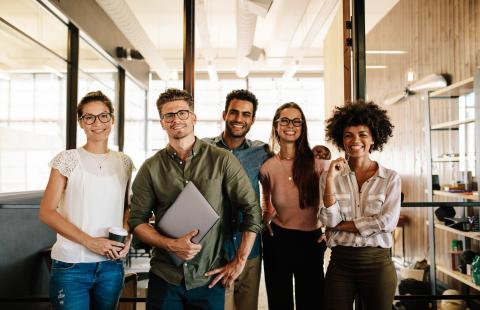 The #1 Source For Professional Millennial Voice Overs
Millennials are generally considered people between 18 and 40 years old and there are approximately 92 million in the United States alone. With an estimated buying power of $24 trillion by 2020, it's important not to underestimate this powerful generation. Millennials consider their friends to be a valuable source of information when buying products, so smart millennial marketing should include authentic millennial voice over talent. Grab your phone, put on your hipster glasses and find professional millennial voice actors for everything from commercials to video games.
Millinneal Pros
VOPlanet is the only US-based, professionals only, work direct voice over casting site. We carefully vet our voice talent. Save time and money working with professional millennial voice talent who get it right the first time.
Work Direct
Collaborate one-on-one with our millennial voice talent. At VOPlanet, we're all about free casting and there's no corporate middleman to slow you down or charge extra fees.
Plant a Tree
VOPlanet is proud to help make our planet a better place. For every job posted on our site, we donate a tree to help restore our national forests. Better planet, better voice overs.
It's completely free to post a voice over job. No middleman slowing you down.
Find a pro millennial voice actor