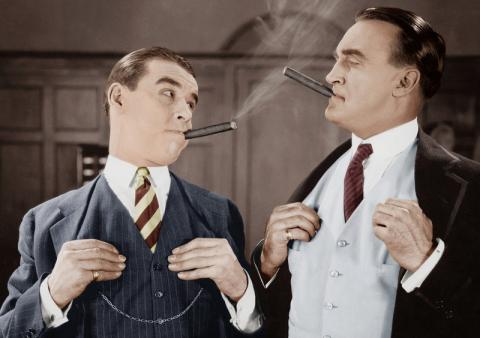 P2Ps: The Sites Everyone Loves to Hate
"Oh, I don't do pay-to-play. I market myself directly." Or, "I would never join a pay-to-play." We hear it every day. Some voice actors have a negative opinion about pay-to-play voice over casting sites. While there are a few sites that deserve to be looked down on, the negative view of P2P sites in general, is largely based on misconceptions. And there is a particular set of voice actors who like to position themselves as too cool to join a P2P VO site. Face it, bashing P2P is popular.
Everyone loves to jump on Facebook and post the latest P2P outrage. While there are actual issues on some sites, that does not hold true for all pay-to-play sites. And the idea that the only way to properly market your voice over business is by contacting clients directly simply isn't true.
Voice Buyer Rosters and Databases
Voice buyers get emails and phone calls from voice actors every day. Many get ten or more cold calls from voice actors daily. We get solicited by voice people many times daily and have for the fifteen years we have been casting voice over jobs. Often, the reply from the voice buyer or production house is "we will put you on our roster." That may very well be true. It also may very well be a polite brush-off.
The fact is, not every voice buyer has time to create a personal database of voice actors. Think about what that requires. You get a demo in your email. You download the demo to a folder. You create multiple folders for the different genres of voice actors. Male voices. Female voices. Kid voices. Middle aged voices - on and on. You must create a spreadsheet or a database of contact information for the various voice people. Then, when it is time to book a gig you must manually go through each folder to find the type of voice you need in your personal database. Next, you must track down the email address of each of the voice actors that fit and email them individually and ask them to voice an audition. The auditions are delivered via email which means now you are going through emails one at a time and having to download and catalogue each audition. Then there are questions:  Is the voice actor's rate still the same as when they contacted you way back when? Are they even still doing VO? Personal voice actor databases are time consuming and is possibly the least efficient means of casting.
Voice Casting Sites Simplify Casting for Voice Buyers
Compare that to casting via voice over sites. You go to a trusted casting site, drop in a script, budget and a job description. In minutes you have a sorted stack of custom reads from top voice people who will work for your budget and are currently available. All the demos are accessed by a dashboard where you can choose finalists that are automatically sent to a finalist's folder. Pay-to-play VO sites are basically a CRM for voice buyers. Almost every voice actor will tell you that a CRM for keeping track of clients is the easiest and most efficient means of tracking customers. Many of those same voice people scoff at the idea of listing themselves on a pay-to-play site which basically is a CRM.
Casting sites cut the time spent finding voices dramatically. Why would a voice buyer not use a casting site? Even voice buyers that maintain personal voice actor databases do not always have the voice they need on file. Where do they go to find new voices? Are they going to Google voice actors and visit each site one at a time? Or would it be more efficient to go to casting site where you can search and message hundreds of voice people with a single post?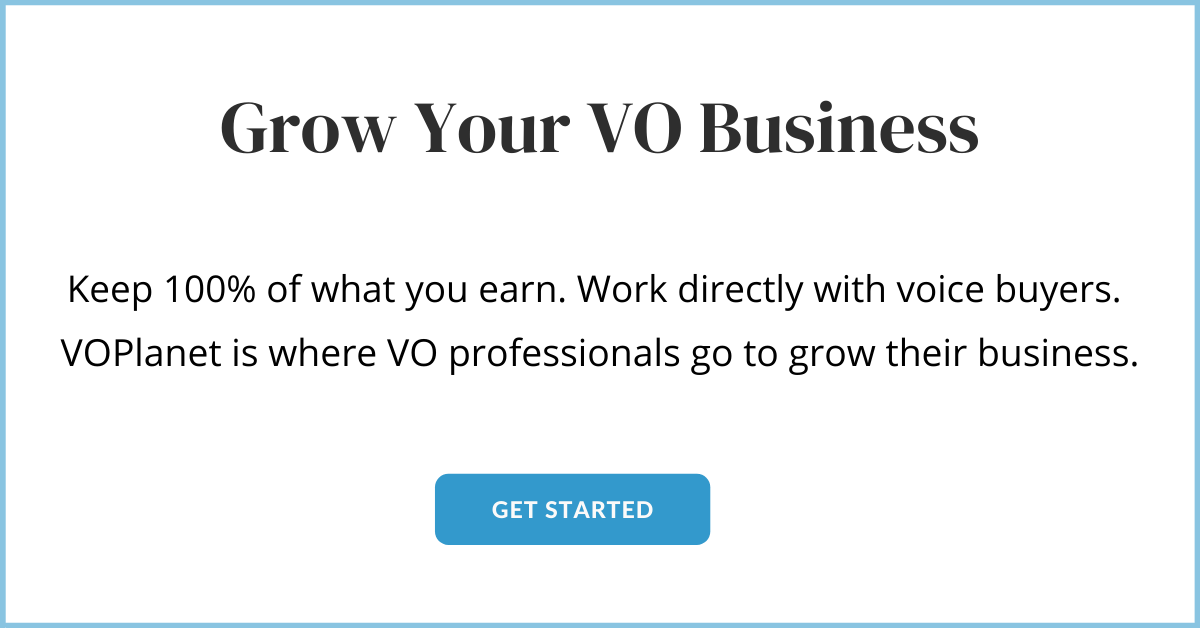 Voice Casting Sites Can Be a Valuable Part of Your Marketing Strategy
If the question is, "What is the best way to market your voice over business," the answer is, "Every single way you can." Yes, do market direct. Do cold calls. Reach out via social networks. Create a website. Network at events. Advertise. And yes, join a reputable casting site. Casting sites are easy to use. Casting sites spend thousands of dollars on advertising and SEO to attract voice buyers. Casting sites get tons of traffic from voice buyers, including those who do not accept direct solicitation. Why would you limit the places your product can be discovered? You shouldn't. You should create every sales funnel you can. You should put your product on every store shelf possible. The notion of, "I will not do pay-to-play" is flimsy at best.
Some will say, "But I want to work directly with clients, and you can't do that on P2P." Not true, at least in our case. We designed VOPlanet to make it easy to work direct. Voice actors are welcome to work off-site, and all direct contact information is displayed on our voice actor profile pages. VOPlanet has done everything we can to address the problems on other VO casting sites. We do not take commissions from voice actor fees. We do not allow underbidding. We do not allow low-rate jobs to be posted. We send our job listings out to all our members, so voice actors have access to better jobs and voice buyers get better results. While it may seem cool to be "above" pay-to-play, the truth is that you should add every tool you can to your marketing arsenal. VOPlanet and P2P memberships are just another way of marketing yourself and your voice over business, which is totally cool.
VOPlanet offers free voice over casting to professional voice actors. Know someone who casts voices online? We love referrals! Send them to VOPlanet.com for their next project.
Comments
It takes a machine gun approach to mow down the forest and find the food, doesn't it?  Not JUST direct marketing or JUST Meetups or JUST cold calling.  P2P's are invaluable, and VOPlanet is one of them.  You said it well when you said "The notion of, "I will not do pay-to-play" is flimsy at best."
Thanks for a great read!
- Joshua Alexander