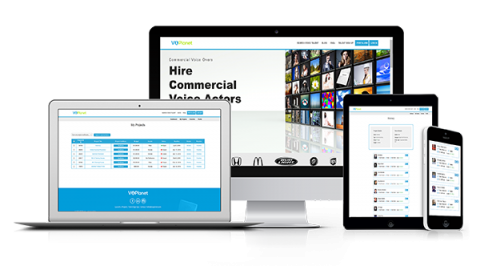 Casting Voice Overs Online
There are several ways to find and hire professional voice actors. Before the internet, casting through a voice over agent was one of the only options for voice buyers. Or you could create and maintain a personal database of voice talent and contact voice talent directly.
While these are still viable options for casting a voice over, there is now more efficient way to hire voice actors: voice over casting sites.
Cast Voices Faster and With More Diversity
The creative industry moves at lightning speed and so should your voice casting. You no longer have to book a voice over through an agent, schedule an in-person session in an LA studio and then wait days for your voice over to be recorded. Online voice casting has made it possible to quickly and easily tap into a worldwide network of freelance voice actors from the comfort of any device and get professional voice overs in minutes.
Online voice over casting can enhance and diversify your creative work by expanding your voice options to thousands of voice actors from across the globe. Let's take a look at how casting voice overs online can save you time and money and take your creative to the next level.
Creating a Database of Voice Actors Is Time Consuming
If you hire voice actors, chances are you get tons of emails and phone calls from voice over talent. Many voice buyers get ten or more cold calls from voice actors daily asking to be added to talent rosters.
The fact is, not every voice buyer has time to create a personal database of voice actors. Think about what that requires. You get a demo in your email. You download the demo to a folder. You create multiple folders for the different genres of voice actors. Male voices. Female voices. Kid voices. Middle aged voices - on and on. You must create a spreadsheet or a database of contact information for the various voice talent. Then, when it's time to cast a voice over job, you must manually go through each folder to find the type of voice you need in your personal database. Next, you have to track down each voice actor that fits your project and email them individually and ask them to voice an audition.
The requested auditions are delivered via email, which means now you are going through emails one at a time and having to download and catalogue each audition. Then there are questions: Is the voice actor's rate still the same as when they contacted you way back when? Are they even still doing VO? Personal voice actor databases are time consuming and is possibly the least efficient means of casting.  
Voice Casting Sites Simplify Casting for Voice Buyers
Compare that to casting voice overs online. You go to a trusted VO casting site, drop in a script, budget and a job description. In minutes you have a sorted stack of custom reads from professional voice actors who will work for your budget and are currently available. All the demos are accessed by a dashboard where you can choose finalists that are automatically sent to a finalist's folder. Online voice casting sites are basically a CRM for voice buyers.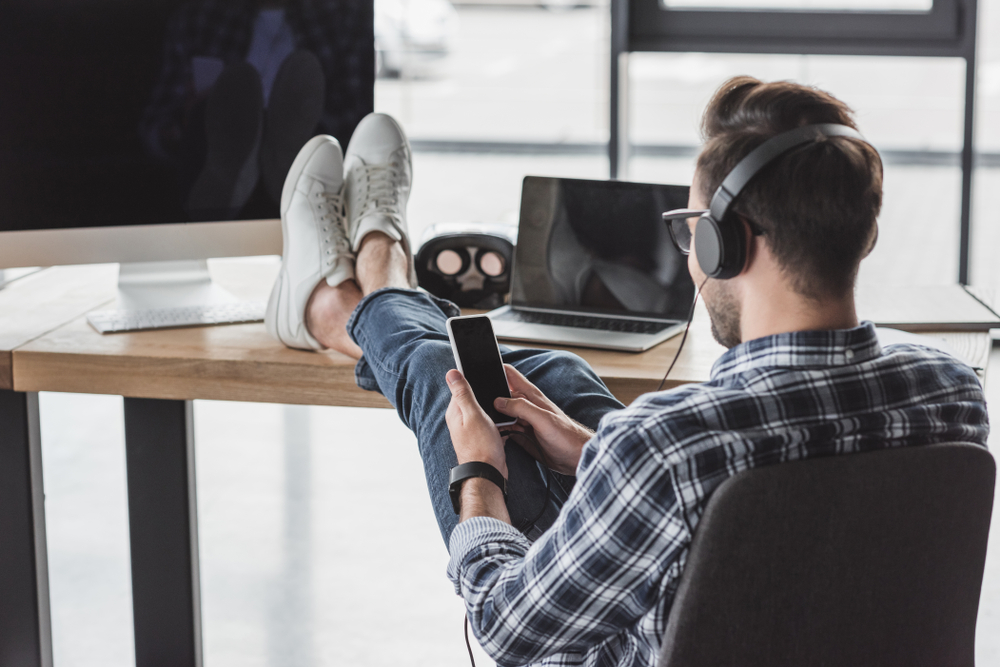 Even Do It Yourselfers Can Benefit from Casting Voice Overs Online
Even if you meticulously maintain a database of voices, having a reputable online casting site in your toolbox is a smart move. You are not always going to have the voice you need in your personal voice actor database.
Where do you go to find new voices? Are you going to Google voice actors and visit each site one at a time? Or would it be more efficient to go to casting site where you can search and message hundreds of professional voice actors with a single post? The latter makes more sense, of course. Voice casting sites cut the time spent finding voices, especially hard-to-find voices, dramatically.
Online voice casting opens up an entirely new world of voices for your projects. With global casting capabilities, you're no longer limited to big city voice actors on the east and west coast. You can quickly and easily get auditions from the deep reservoir of talent in the fly-over states and around the world, increasing the authenticity and diversity of your work.
Choose Your Voice Casting Site Carefully
Online voice casting platforms are easy to use. The caveat being, some sites charge unexpected fees and are overrun with beginners. There are a few things you should be aware of before dropping your job onto a VO site.
Some sites charge "project management fees." Project fees can range from a few hundred dollars to thousands of dollars. And some sites take an additional commission from each job - up to 20% - directly from the voice actor. Keep in mind that each fee charged is ultimately coming out of your budget, which can reduce your buying power for each job. You can usually find each site's individual policies in their FAQs.
The Proof
Is in the pudding they say. Or in this case, on the Planet. Casting with VOPlanet is completely free. VOPlanet does not charge casting, booking or project management fees and we do not take any commissions. We only allow professional voice actors, which saves you a tremendous amount of time slogging through amateur auditions. VOPlanet vets each of our voice actors to ensure they have the required experience, professional studio and great attitude to become a member of our VO team.
You don't have to take our word for it. Give VOPlanet a try the next time you need auditions for a voice over job. Casting is quick and easy. Just drop in a job and you will get quality auditions from professional voice over talent in minutes.
Casting voice overs online is the future of the voice overs and VOPlanet is proud to be a trusted and respected leader in the voice over industry.
You may also enjoy: Why You Should Use A Professional Voice Over